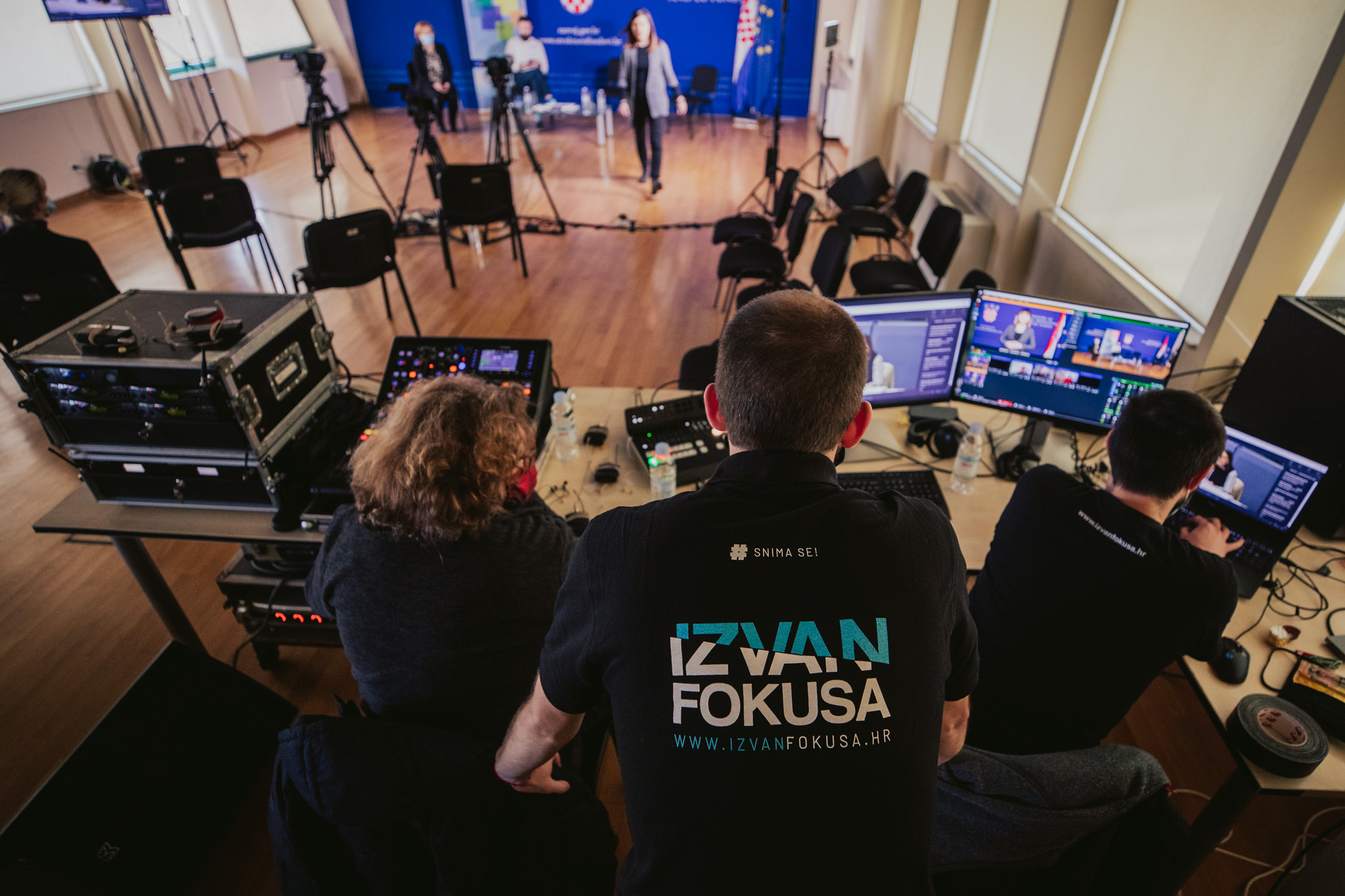 Ministry of regional development and EU funds
Povodom konferencije Europske komisije pod nazivom "Cohesion policy investment in digital education", pružena je tehnička podrška za online sudjelovanje iz Hrvatske prema Bruxellesu. Sudionici konferencije javljali su se iz ureda Ministarstva regionalnog razvoja i fondova Europske unije te online putem predstavili iskustvo digitalnog obrazovanja e-škola u Hrvatskoj. Projekt digitalnog obrazovanja Europske unije podržan je s više od 180 milijuna eura iz Europskog fonda za regionalni razvoj (ERDF) i Europskog socijalnog fonda (ESF). Isti je nagrađen godišnjom nagradom RegioStars za 2020. godinu u kategoriji Vještine i obrazovanje za digitalnu Europu, a uključen je i u kampanju Komisije RecoverEU.
On the occasion of the conference of the European Commission entitled "Cohesion policy investment in digital education", technical support was provided for online participation from Croatia to Brussels. The European Union's digital education project has been supported with more than €180 million from the European Regional Development Fund (ERDF) and the European Social Fund (ESF) and has been awarded the 2020 RegioStars Annual Skills and Education Award for digital Europe, and is also involved in the RecoverEU Commission's campaign.
Ministry of regional development and EU funds